program Schedule
If you are looking for the Gracie Combatives Lesson Calendar, please click here.
We are open and operating on our normal schedule.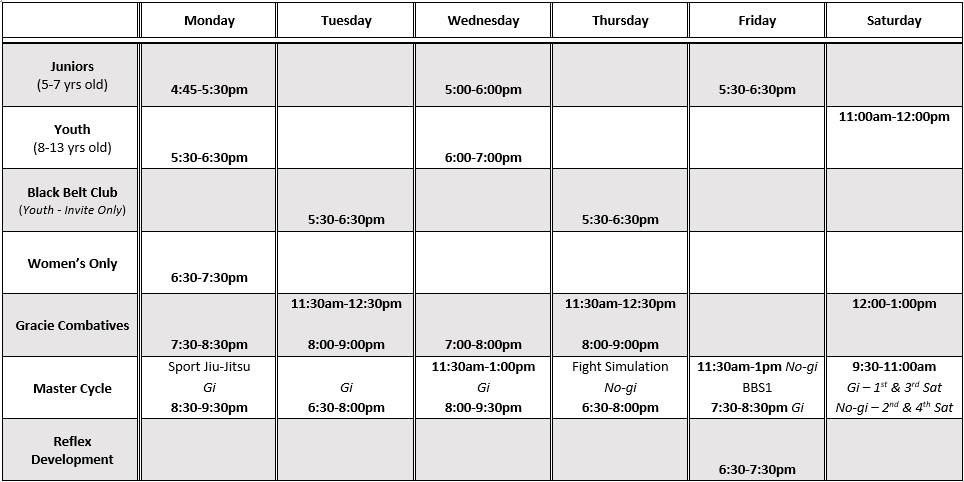 A clean white uniform is required for all classes, except *No-Gi* classes. Proper no-gi attire is required, Gracie Academy Rash Guard or T-Shirt, and Grappling Shorts. Fight Simulation class requires 16-18 oz boxing gloves, 5.5-8 oz open finger gloves, and mouthpiece.
(If you are visiting you may bring your own White Gi, or may rent one from the Academy)
__________________________________
HOLIDAY CLOSURES 2019: (subject to change)
New Year's Day: Tuesday, January 1
Memorial Day Weekend: Saturday, May 25 through Monday, May 27
Independence Day: Thursday, July 4
Labor Day: Monday, September 2
Thanksgiving & Black Friday: Thursday, November 21 & Friday, November 22
Winter Break: Tuesday, December 24 through Wednesday, January 1