About Baltimore Gracie Jiu Jitsu
Gracie Jiu-Jitsu
Gracie Jiu-Jitsu is a martial art based on the principles of leverage and timing, in order to defeat larger opponents. We train our students in practical self-defense techniques that allow efficent use of one's energy in defending themselves, while forcing attackers to waste energy. Students are trained to end fights through achieving control of an attacker and applying a joint lock, choke hold, or escaping the attack.
Gracie Jiu-Jitsu was developed by the Gracie Family. To read more about the Gracie family and Jiu-Jitsu click here: History of Gracie Jiu-Jitsu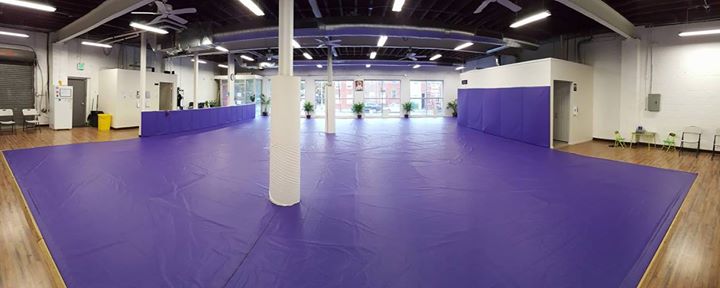 __________
Instructors
Nick Tissue
Nicholas Tissue has been teaching Gracie Jiu-Jitsu since 2009 when he recieved his blue belt. He received his purple belt from Grandmaster Relson in 2011, became a certified instructor of Gracie University in 2014, and received his Brown Belt from Ryron Gracie in 2016. Nick has extensive experience teaching students of all ages and experience levels.
_____________
Justin Roem
Justin Roem is an instructor at Gracie Jiu Jitsu. He received his Blue Belt in 2015, and in July 2016 became a certified instructor of Gracie University in Torrance, CA. Justin has been training at Baltimore City Gracie Jiu Jitsu since it opened in October 2014.
_____________
Laurel Jansen
(picture coming soon)
Laurel Jansen is an assistant instructor at Baltimore Gracie Jiu-Jitsu. She received her Blue Belt in 2016. Laurel has years of martial arts experience, and has been training Gracie Jiu Jitsu since 2015. She has a passion for teaching kids as well as constantly improving herself and her Jiu-Jitsu.
____________
Certified Jiu Jitsu Training Center (CTC)- Baltimore City
Baltimore Gracie Jiu-Jitsu is located in the Federal Hill neighborhood of Baltimore, Maryland. Baltimore Gracie Jiu-Jitsu one of the many Gracie University Certified Training Centers throughout the world. When you enroll at our Jiu-Jitsu School you get free training at all Gracie Jiu-Jitsu CTCs in the world! Check them out here: Certified Training Centers.
Gracie University
All students who enroll in our programs receive free access to Gracie University, an online resource which allows you to follow the curriculum at your own pace and is accessible from any device.